Hervey Bay Accommodation Search
For Cheap, Luxury or Discount Hotels around Hervey Bay
Accommodation Options in and Around Hervey Bay, Queensland
When planning your trip to Hervey Bay, it's important to choose the right accommodation that caters to your needs.
Here are some of the best accommodation options in and around Hervey Bay:
1. Oaks Resort and Spa
Located just a stone's throw from Urangan Beach, the Oaks Resort and Spa offers luxurious apartment-style accommodation, perfect for families or couples looking to relax in style. The resort features a spa, swimming pool and restaurant, making it an ideal choice for those who don't want to venture too far from their accommodation.
2. Mantra Hervey Bay
Mantra Hervey Bay is another excellent accommodation option in the heart of the city, and close to all the attractions that Hervey Bay has to offer. Choose from a range of contemporary studios, one, two or three-bedroom apartments all featuring private balconies with stunning views of the marina.
3. Akama Resort
The Akama Resort is a luxury resort located in the heart of Hervey Bay. With a range of self-contained apartments to choose from, the resort caters to a diverse range of guests, including families, couples, and business travelers. The resort's on-site facilities include a barbeque area and a swimming pool.
4. Beachside Motor Inn
The Beachside Motor Inn is located right across from the beach and offers guests a comfortable and affordable accommodation solution. Choose from a range of room types, including double rooms and apartments.
5. Eco-Lodge
The Eco-Lodge is ideal for travelers who are looking for an environmentally-friendly accommodation option. With a range of deluxe and standard rooms available that are powered by gold-rated solar energy, you can enjoy your stay without worrying about your carbon footprint.
Conclusion
Whether you're looking for a luxurious stay or just a comfortable place to lay your head at night, Hervey Bay has got you covered. Choose from the accommodation options mentioned above, all conveniently located close to the city's main attractions, beaches and restaurants.
This is the worlds leading discount accommodation cross search engine

save up to 80%


This is the same set of services most travel agents use, Free to bookmark and share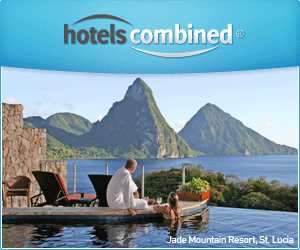 This is the site for Hervey Bay Queensland . Are you searching in the right Australian Region?
MOVE PORTAL